Book




"Pralinarium. Handbook on Praline Design
with Augmented Reality Tutorials
by Andrey Dubovik"
Published: October 2020
ISBN (Edition 4) 978-83-954578-4-5
547 pages, 3.45 kg, 23.4×28.7 cm
1484 images
Full Color Printing
Printed on Munken Print White 150 g/m² paper (a high quality white shaded book paper. FSC® – The mark of responsible forestry. www.fsc.org. FSC-C020637 and PEFC™ PEFC/05-33-99 certified)
Hard Cover w/ Soft Touch + Dust Jacket
English (only)
Limited Edition of 600 copies
Augmented Reality w/ Pralinarium iOS App

In Stock
Where: Publisher Website︎︎︎













Hello everyone!

Today I want to tell you about our new book, Pralinarium, 4th edition. Its main difference from the previous books is augmented reality.
The main feature of the book is magic. The magic you get by downloading and installing the Pralinarium app on your phone. Launch the app and see what happens.
The camera automatically turns on when you open the app. Point you phone to the photo, click Play and watch an excerpt from the video tutorial where Andrey tells you about this or that work aspect. Almost every page contains such a guide, an excerpt. It is usually a short video, up to two minutes, which reveals a certain step or technique.
Let me share my impressions about how we've made this book possible. The concept of a book with augmented reality emerged a long time ago. We saw this feature on some gift cards. You could just point your camera to a gift card and watch a video right in the gift card, right in the photo. We immediately remembered the videos about Harry Potter and had an idea that it would be a killer feature, a super cool thing for us since our book is based on video materials. I mean that the photos in the book which describe all the steps are based on the video tutorials from our course.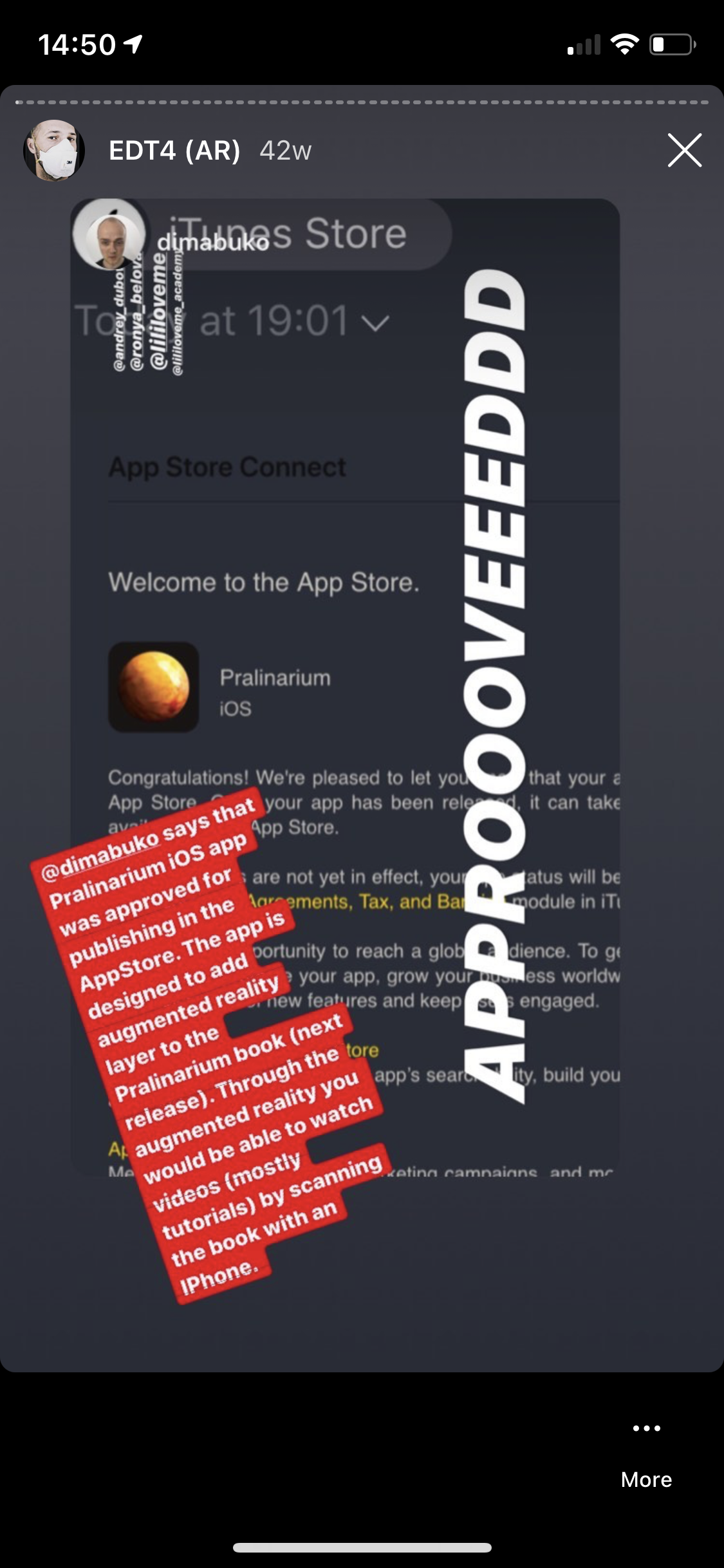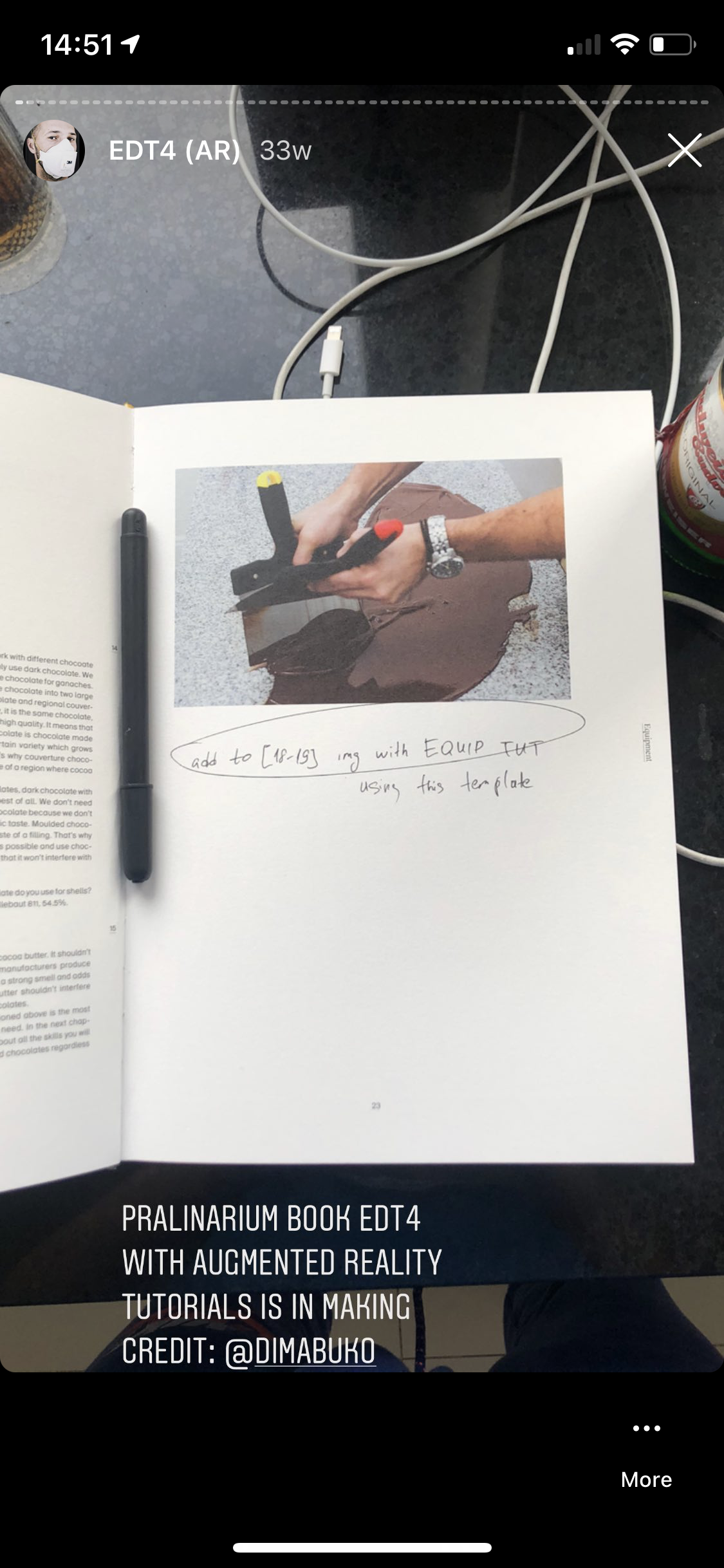 We made an app right before the New Year's Eve and named it Pralinarium as well. Back then we were burning with this idea and how cool and awesome it was. It was a very natural progression for the development of our project. We filmed lots of amazing video materials and published fantastic books. So, we wanted to connect the dots and unite it all into one Universe in a form of one product. It was some kind of a goal for us, the culmination of what we've done so far.
We published the app to the App Store and thought that we would have this new awesome edition with augmented reality at the very beginning of the year. But it turned out, as it always happens, that the goal was much more difficult to accomplish than it seemed. We had to re-make the whole book. We have about 250 tutorials of 2 minutes. So, to make it all work as magically as you've just seen, we had to make the book from scratch basically. That's why it has become thicker, by 100 pages thicker in comparison to the previous editions. That's why it has bigger photos. When we were half way through the book and made a hundred videos in it, we faced another problem: the app began to lag, slowed down the whole experience and lots of bugs appeared. When we pointed the camera to the page, we caught two videos simultaneously in the frame. So, we had to re-make the book and the photos in the book once again to make it all work together smoothly.
It's been almost a year since we started to work on this project with augmented reality. In the end, it works! You point your phone to a photo and watch a tutorial.

I personally can't get enough of this feature because I always want our training materials to be thoroughly thought through so that you won't have the slightest doubt that we hide something from you. The book was already super-detailed, but now it has become even more detailed and vivid than it has ever been.I don't really think that you will have a need to watch the videos during the preparation of a ganache or a filling, but I do think that when you start practicing and working on a certain design and something doesn't work out from the first try, you will have a great chance to go back and re-watch an exact excerpt of the video tutorial.
For example, if you blow cocoa butter and you think that you do it wrong, or you can't recreate the pattern, now you will be able to go back to that exact moment in the tutorial. It is very useful. For me, this book is the big finale, the finale of the project named Pralinarium.
I have never encountered such recipe books, I have never encountered books with augmented reality like this. Never. Of course, I've seen books with augmented reality, but it usually includes the materials that you don't really need. And in our case, the book contains the materials that you really need. This is the reason why you buy this book. Plus, in my opinion, it creates a certain... It adds an element of connection with the author.
I hope that when this book with the magic inside appears on your bookshelf, it will become a some kind of standard for cookbooks or recipe books.

I don't know what you are going to tell your friends, acquaintances or field professionals. It would be cool if all the books on our bookshelves became like this at some point in the future. Magical. If all the books gave us an opportunity to see animated pictures and not just pictures.

Thank you all and bye!





Dmitry Buko, the designer of the book




What's inside




Ronya Belova




Andrey Dubovik




Gallery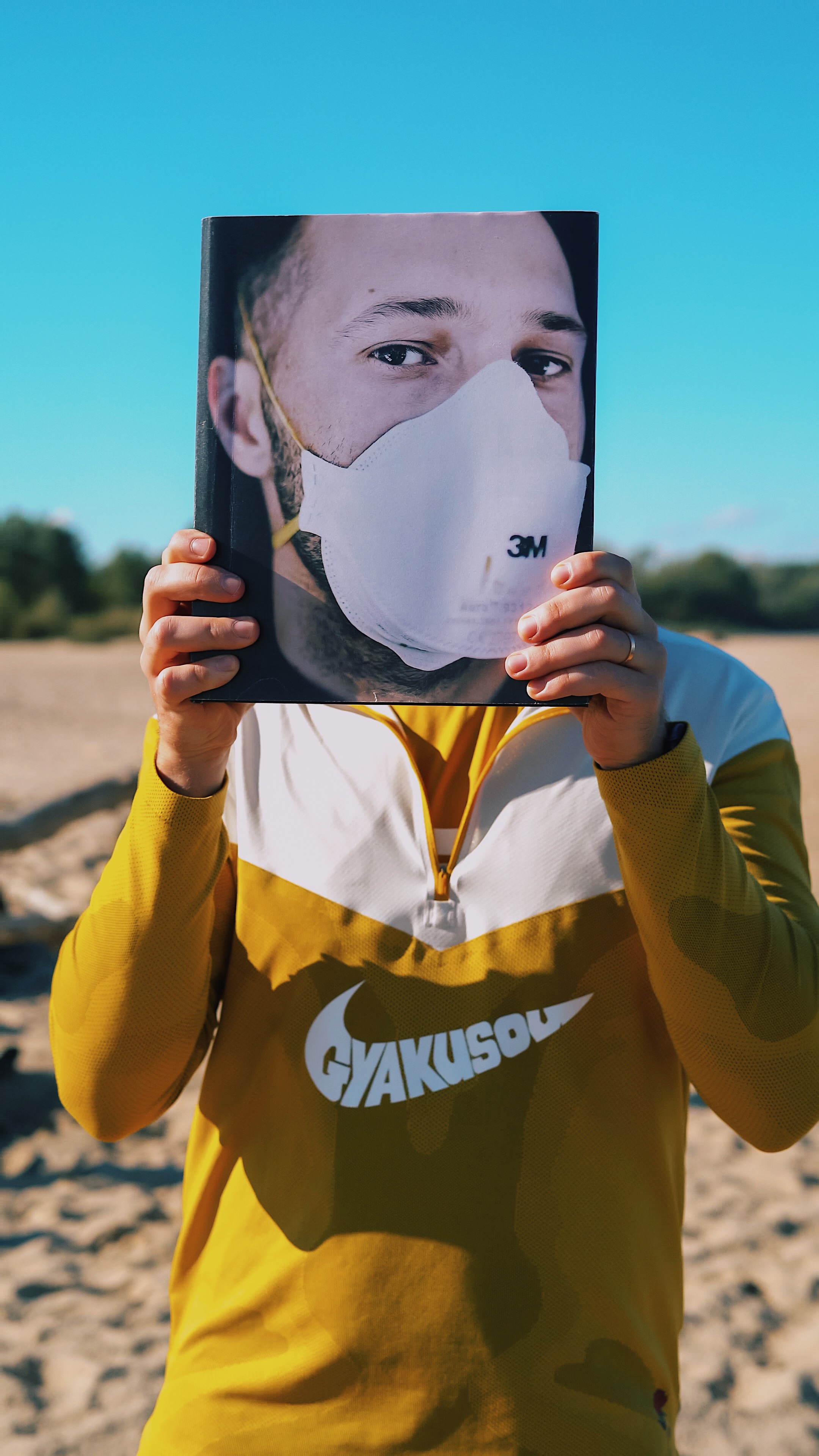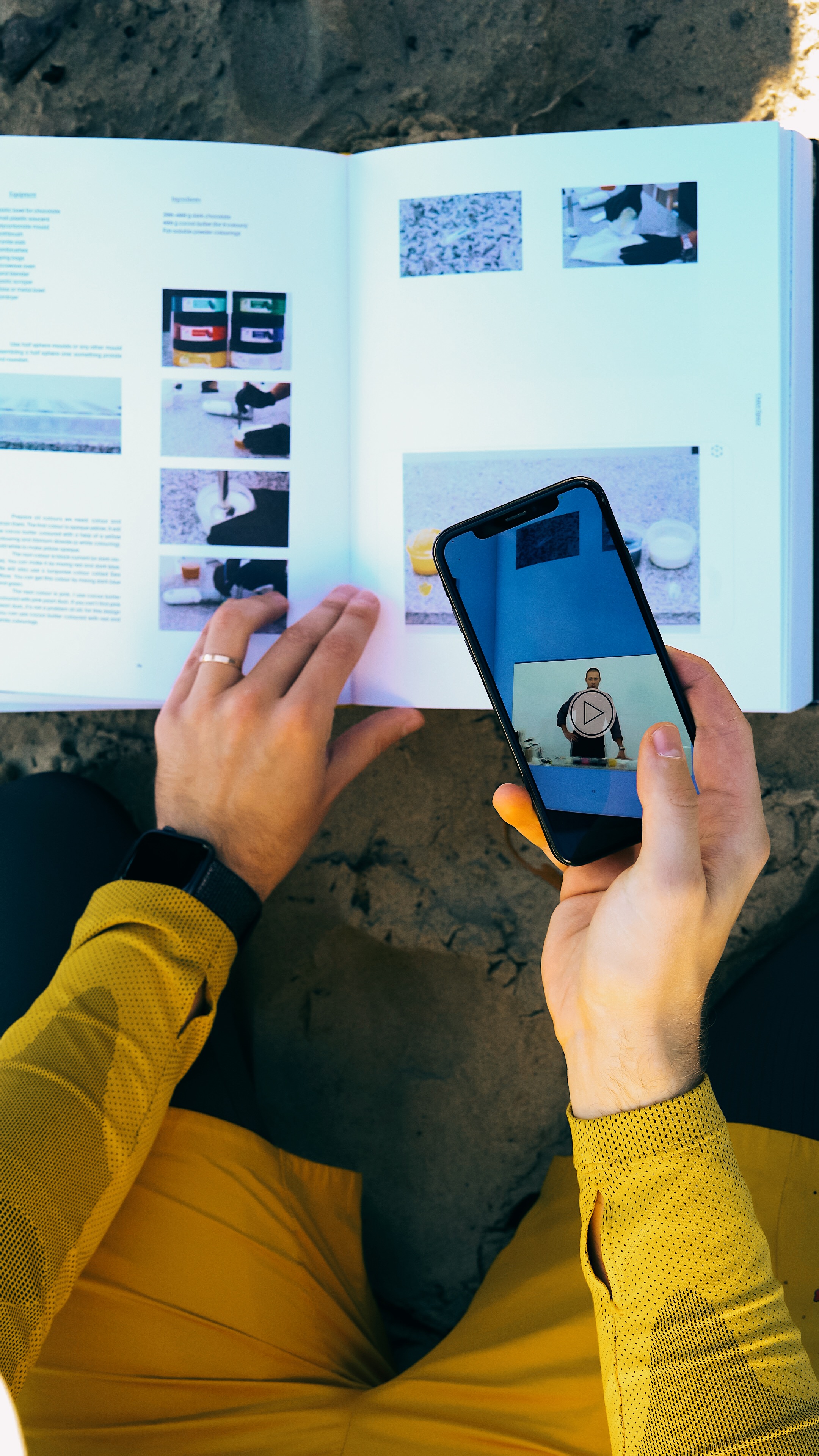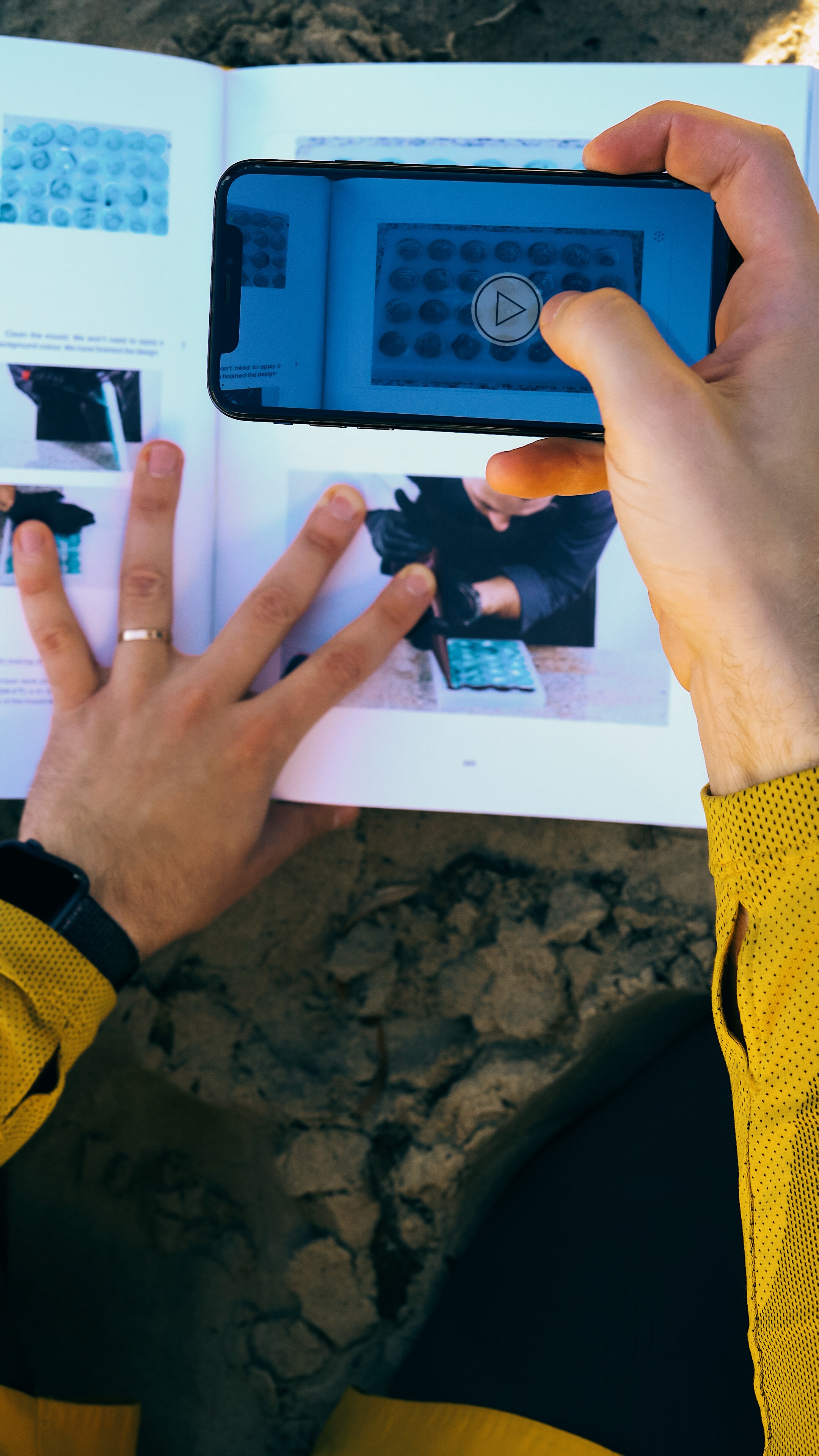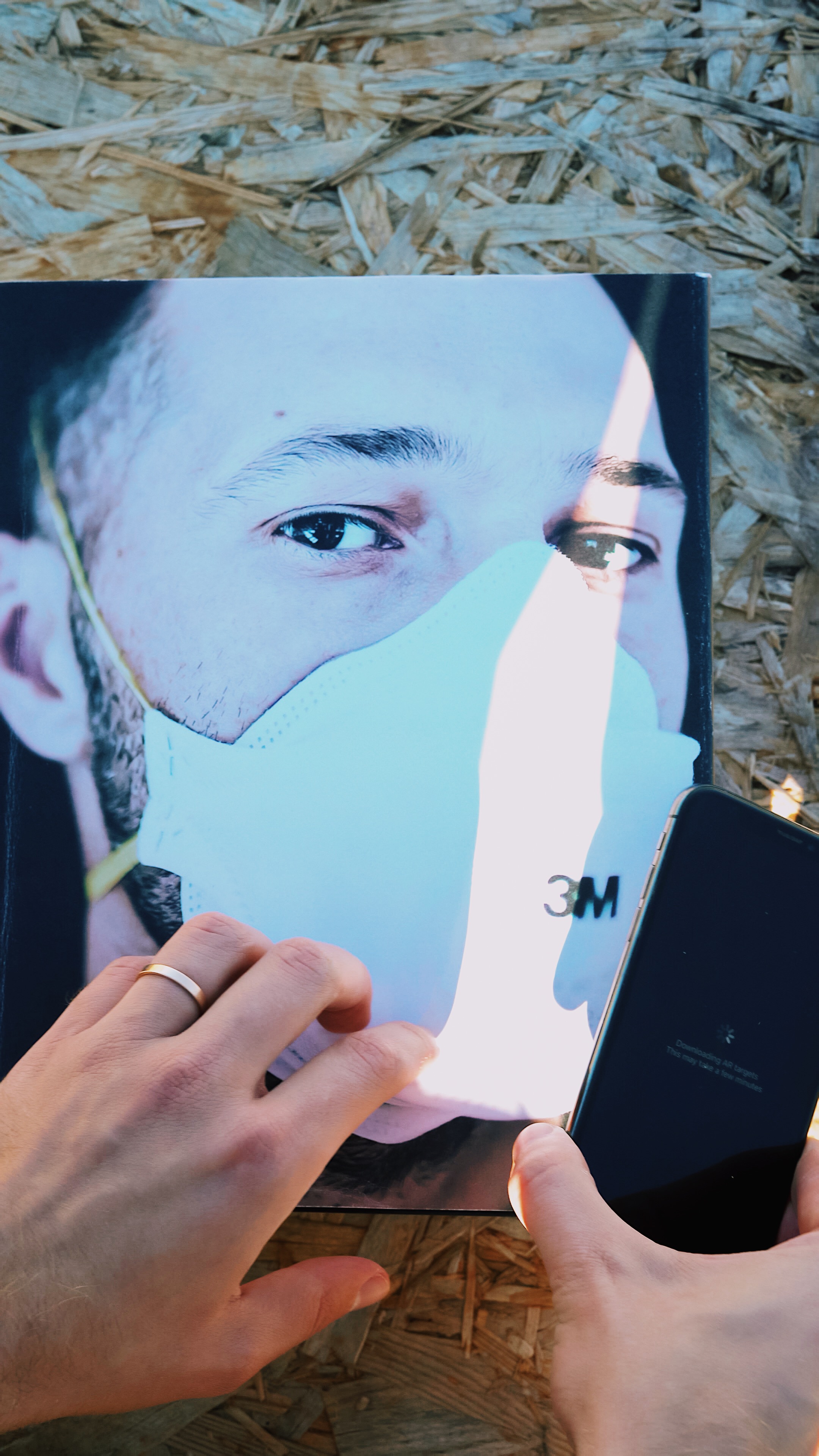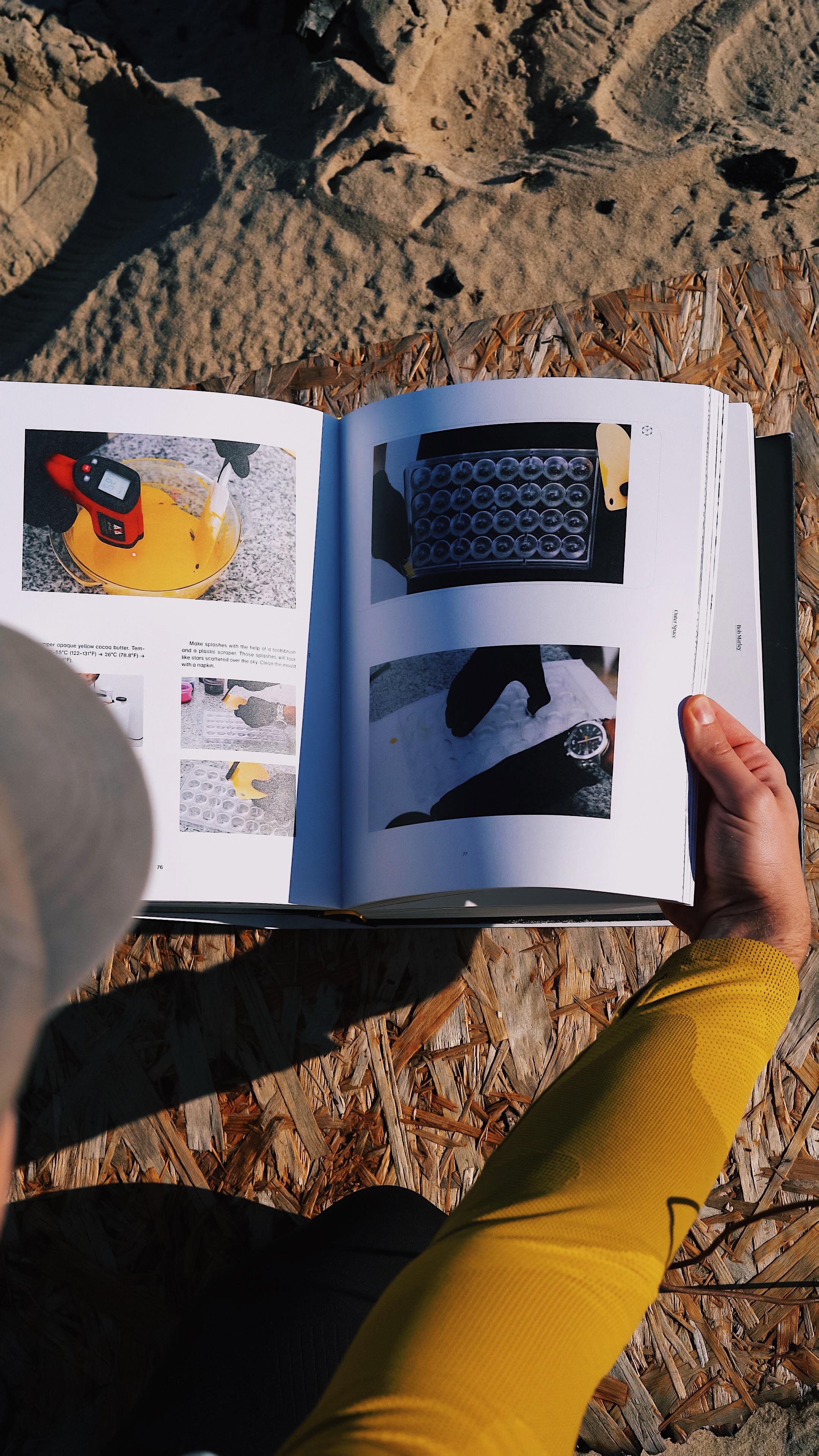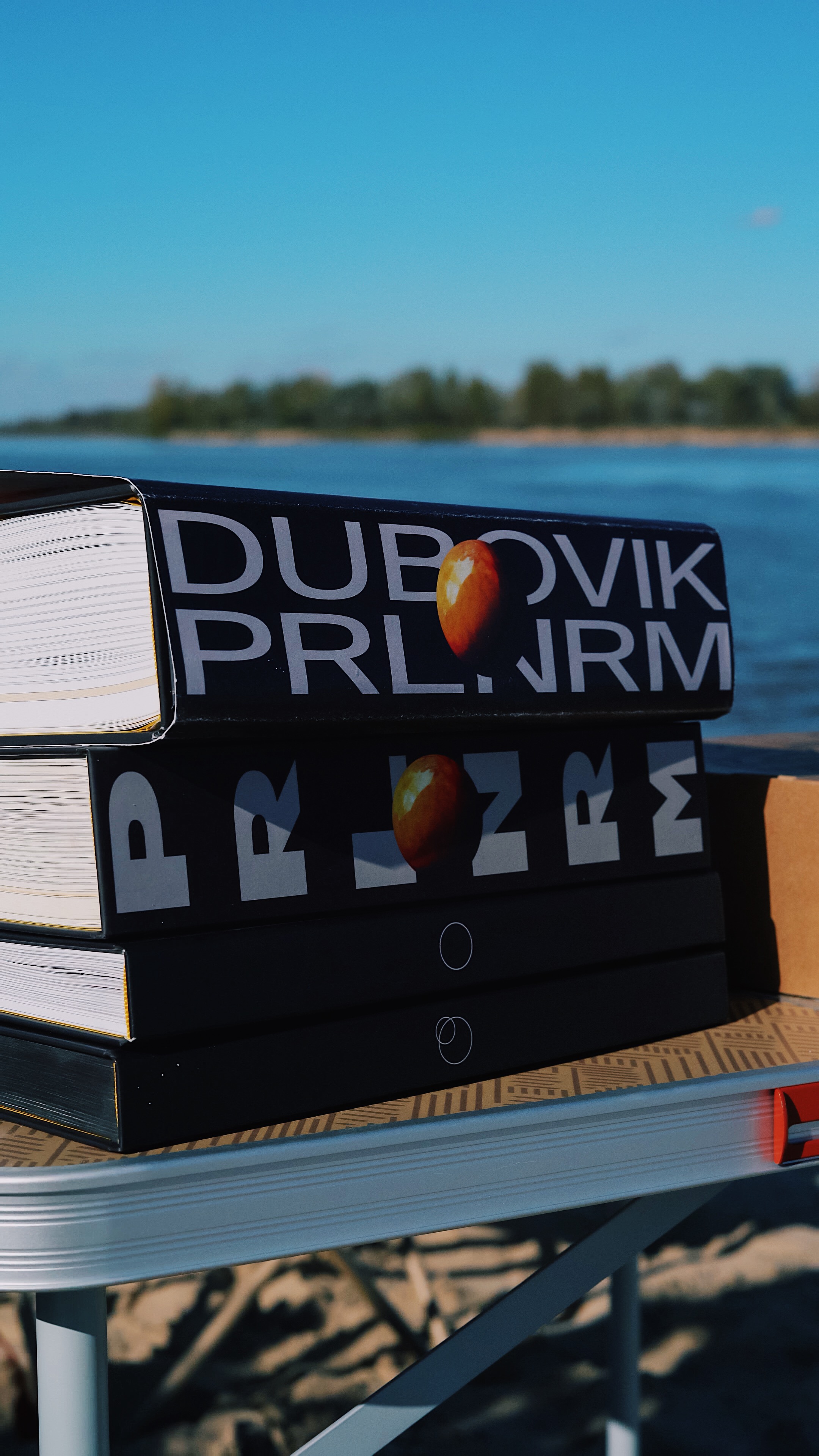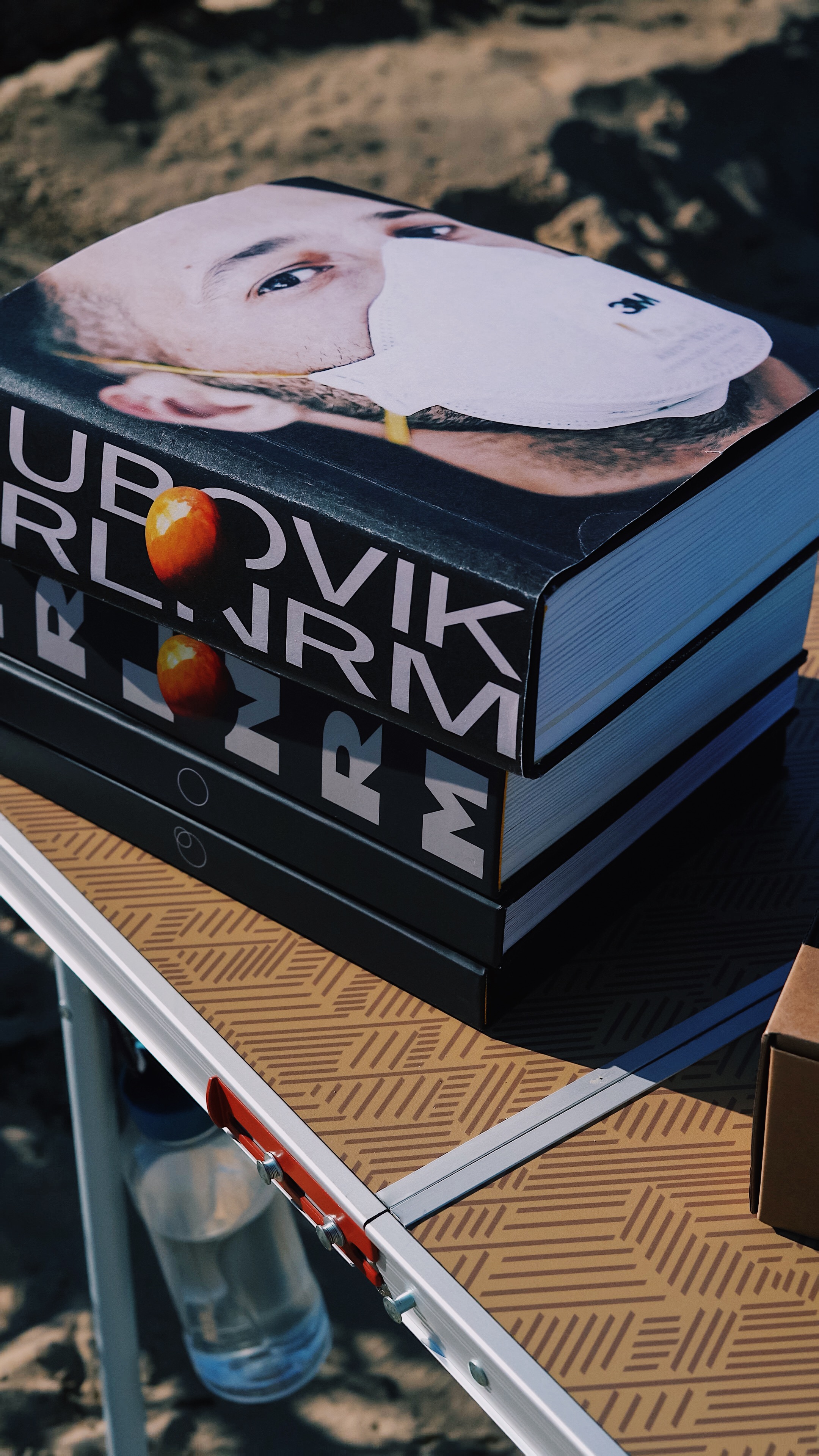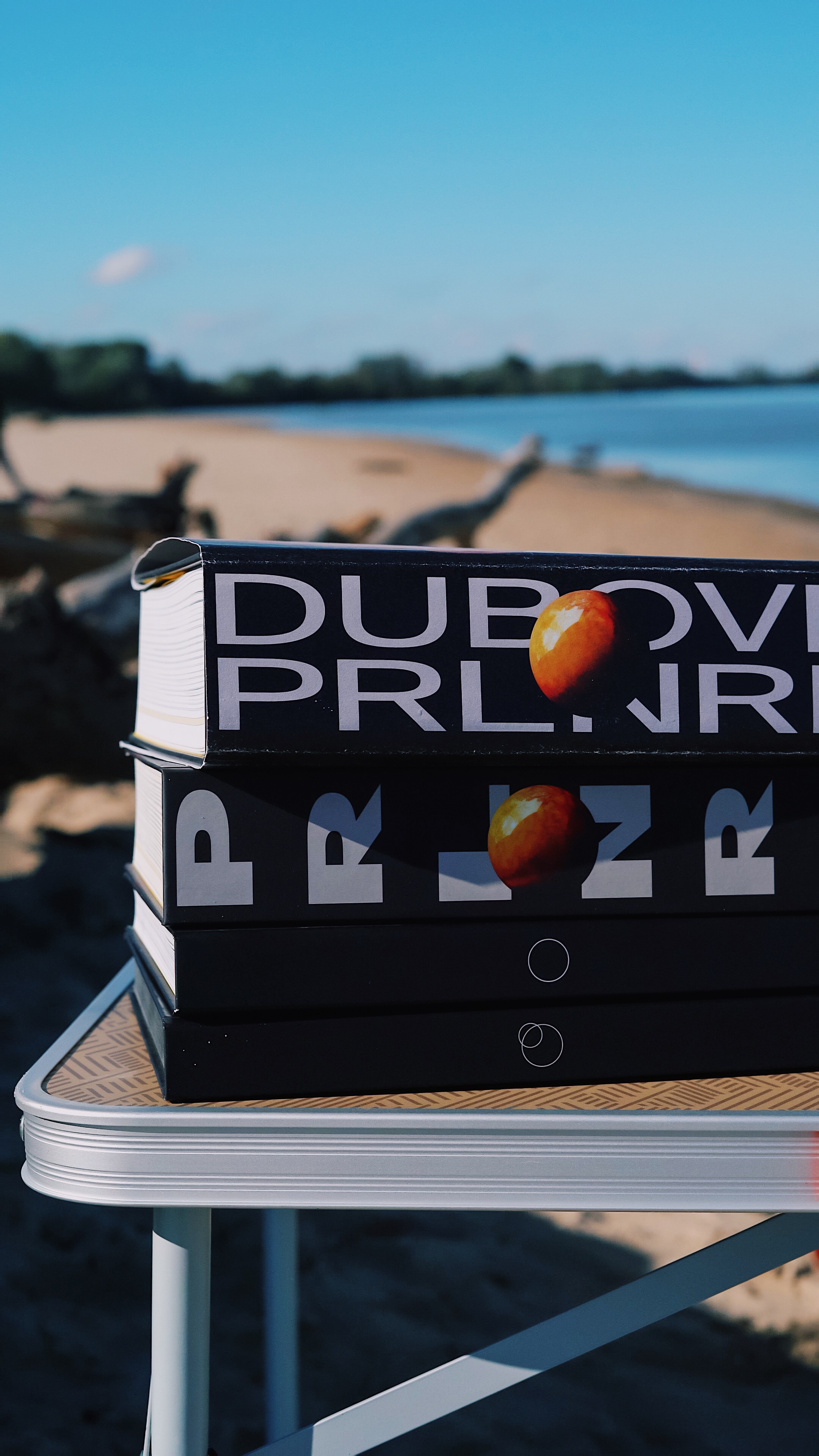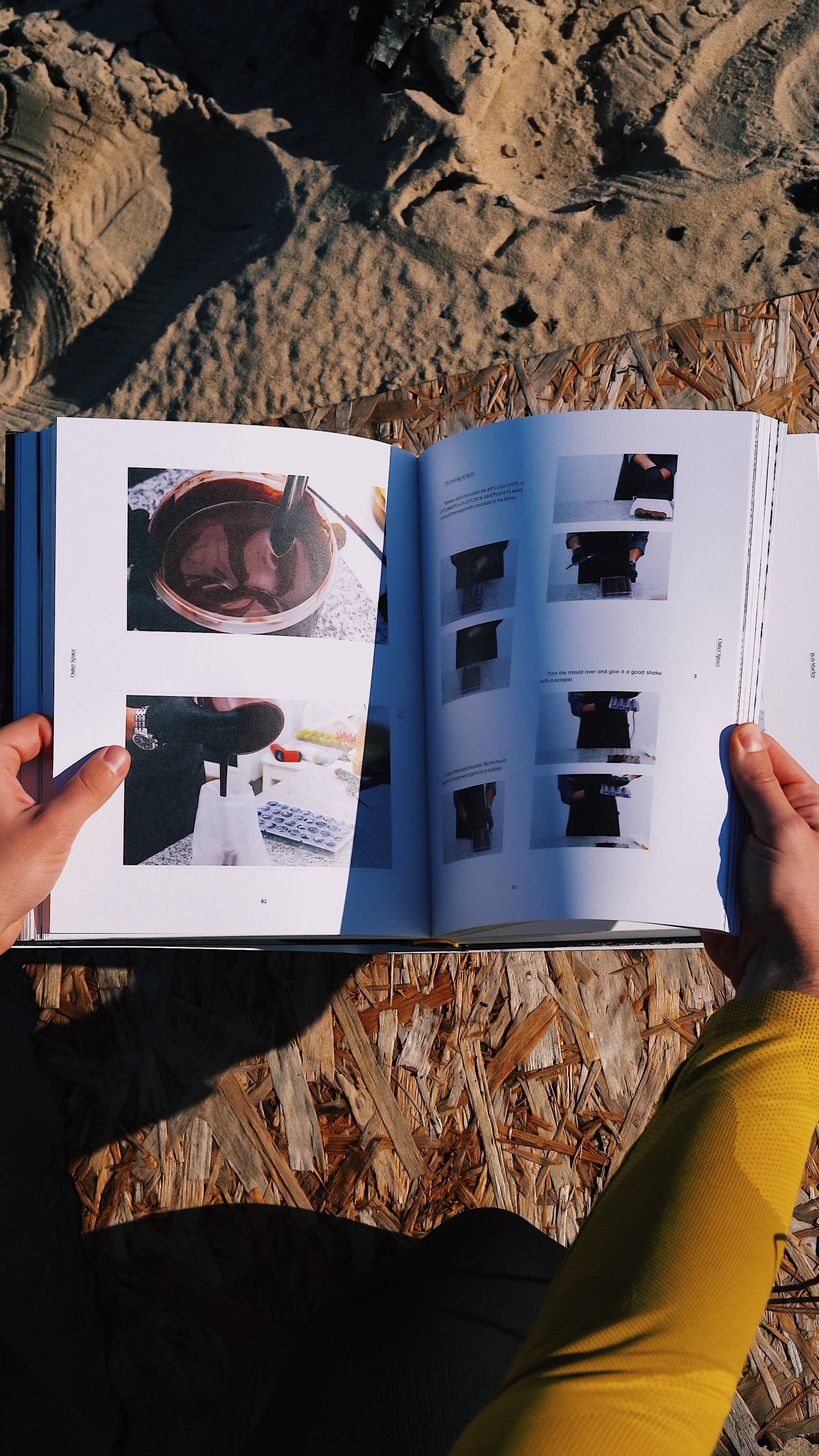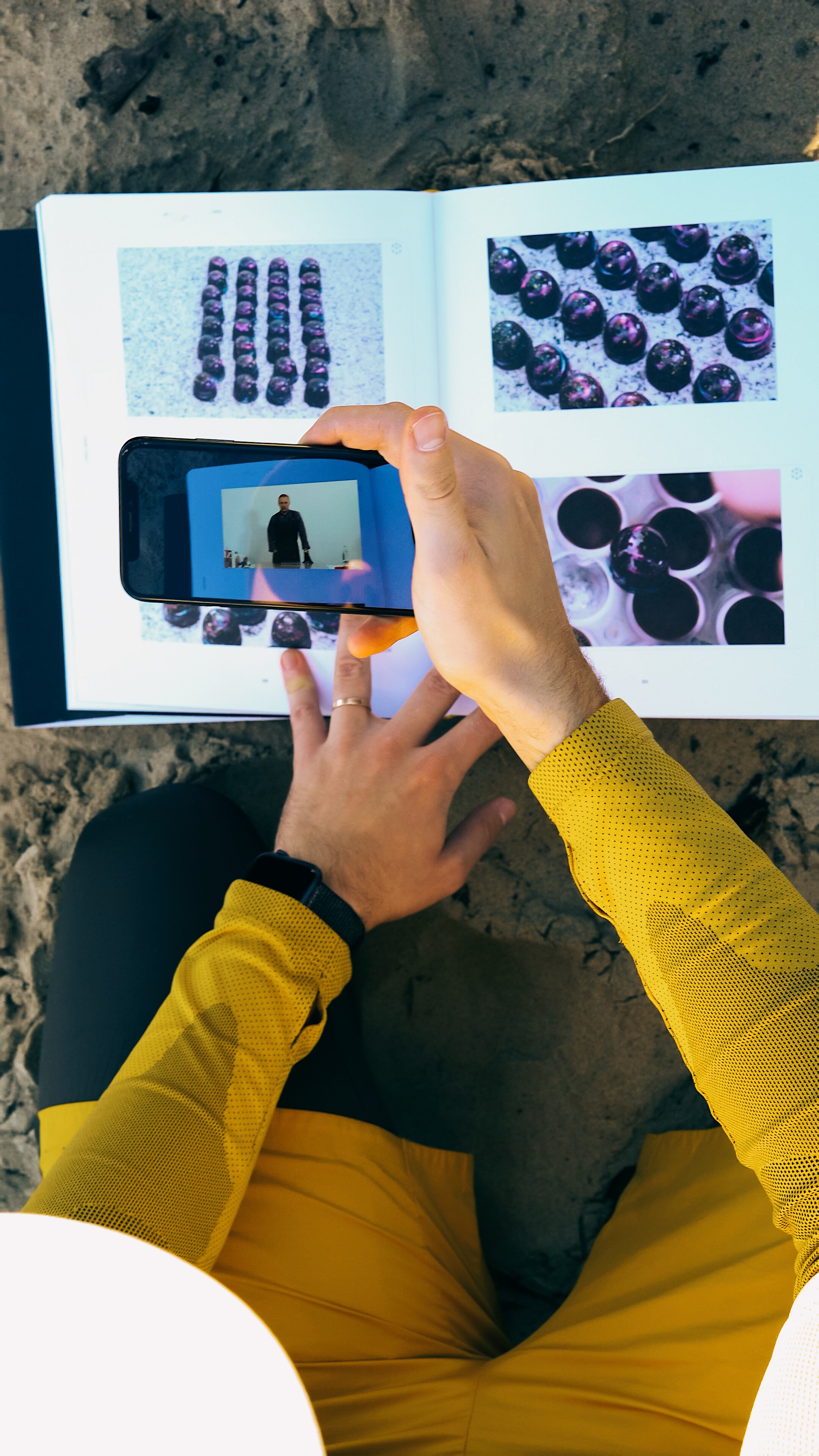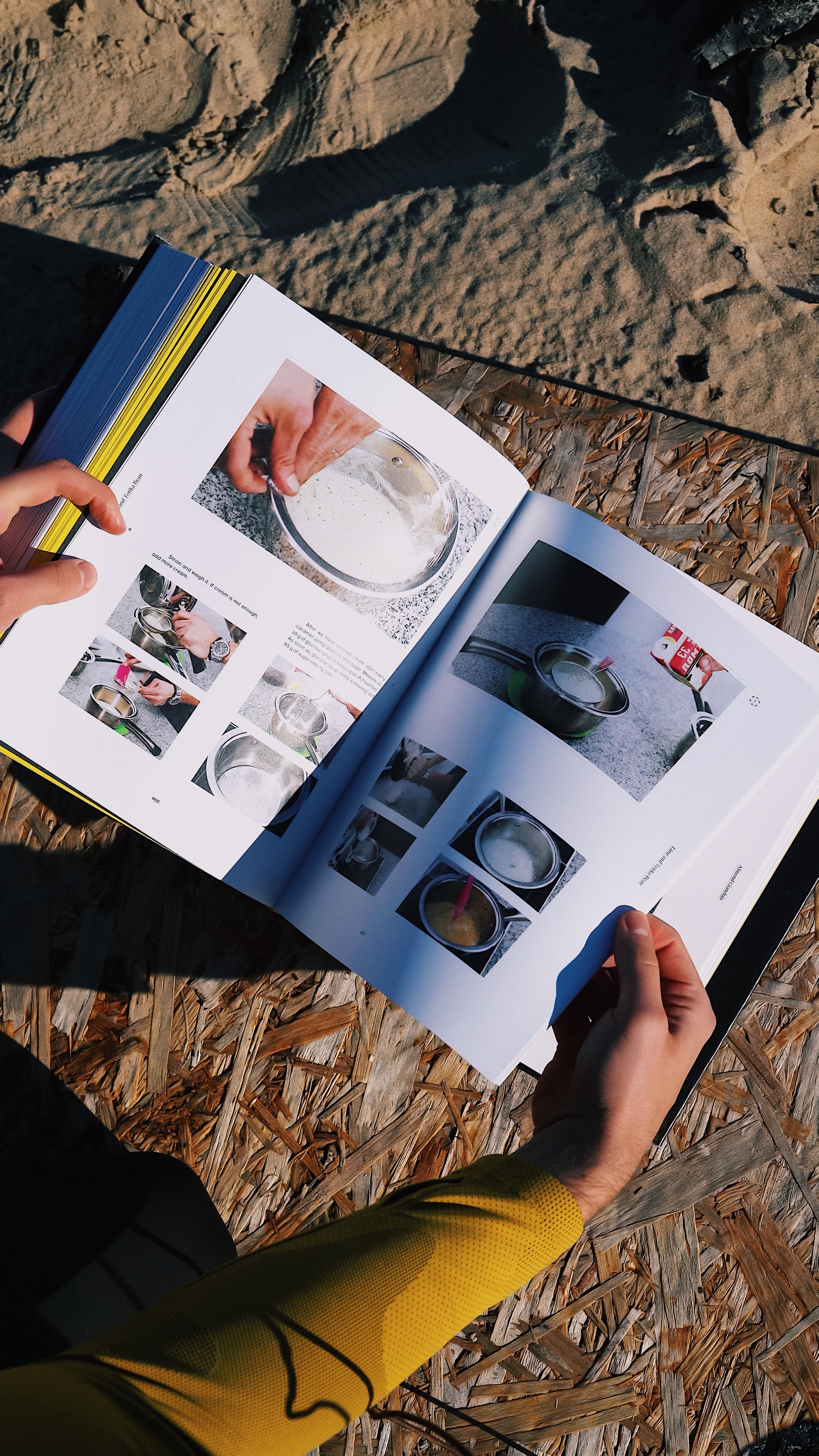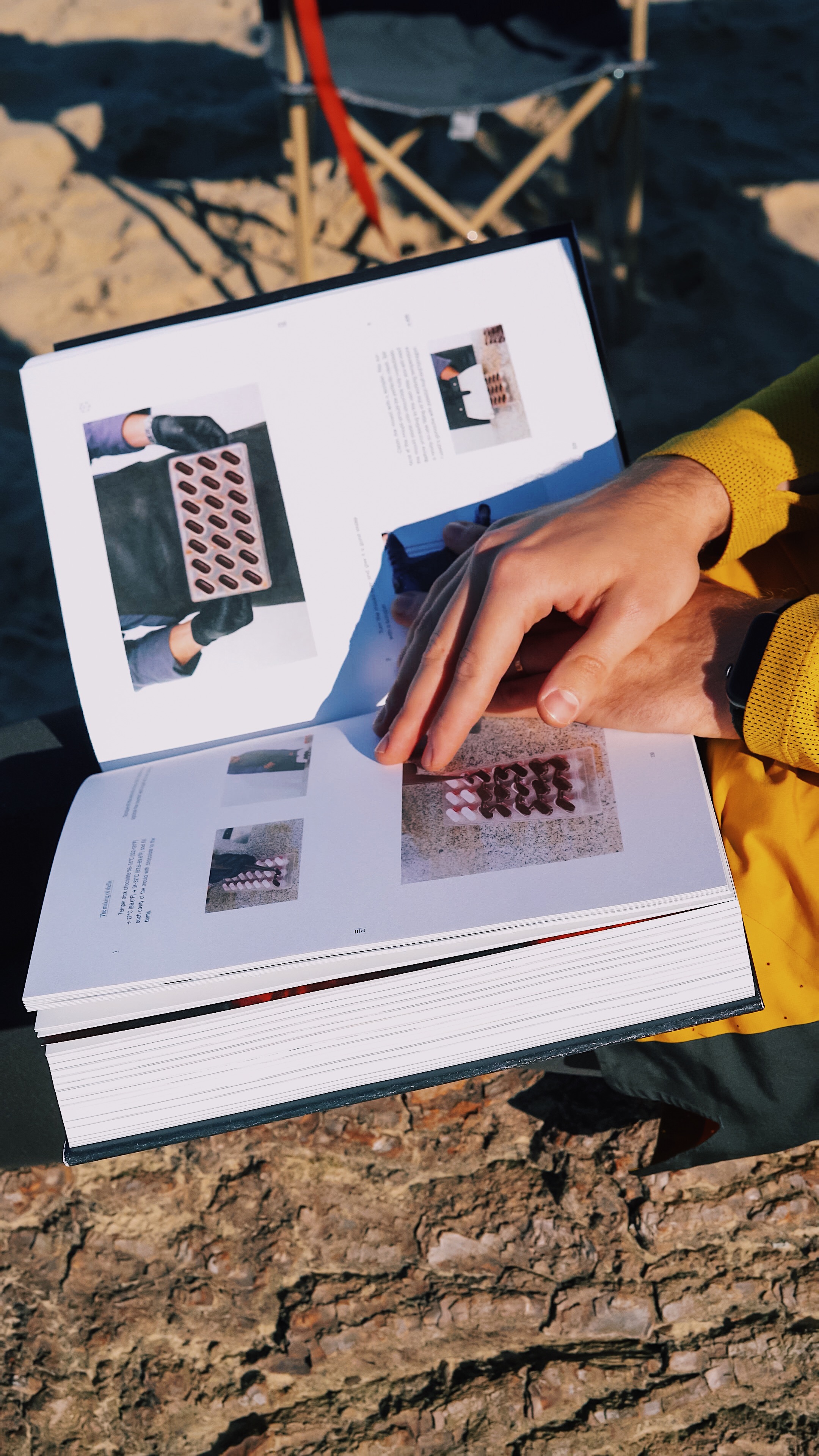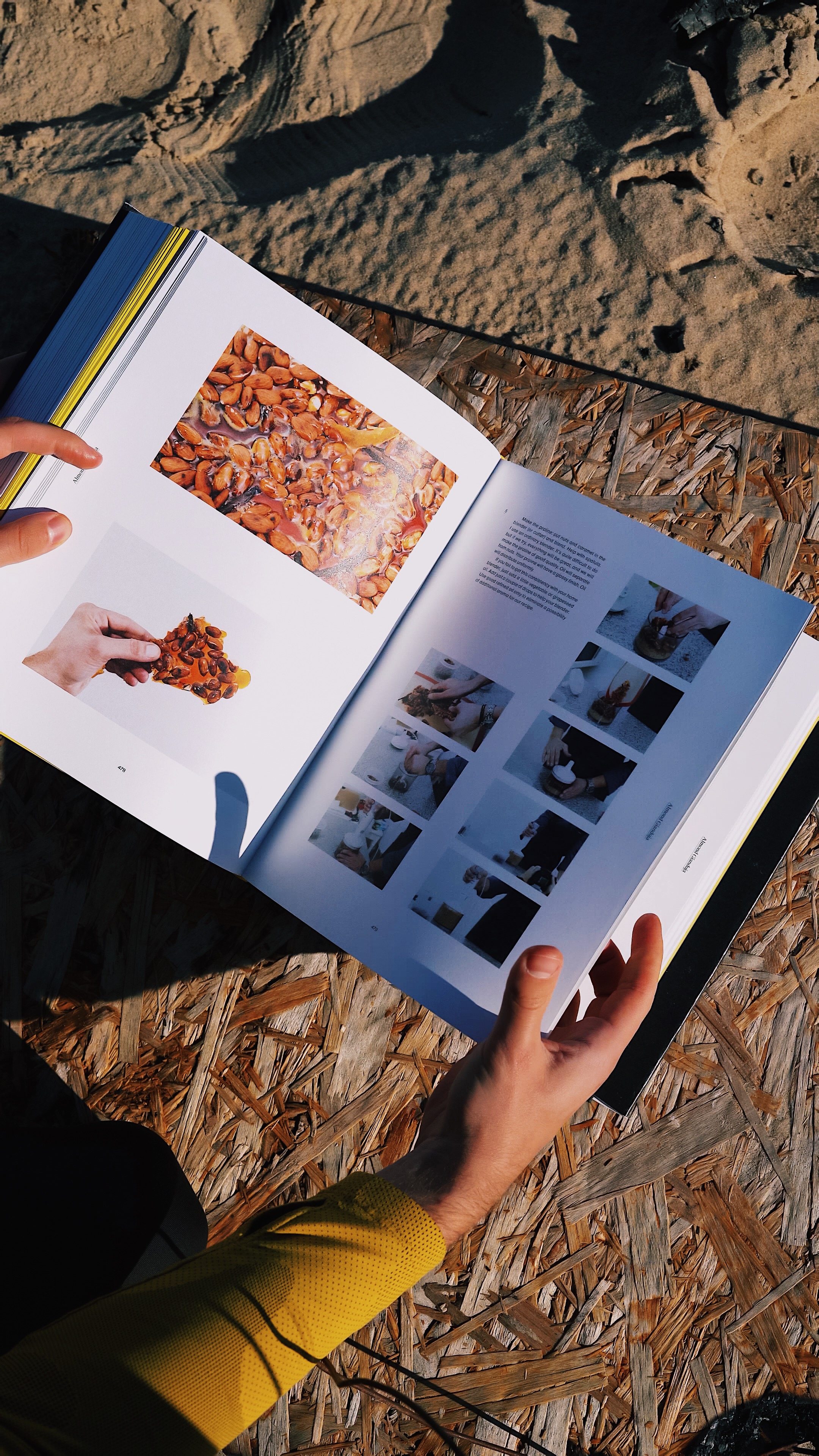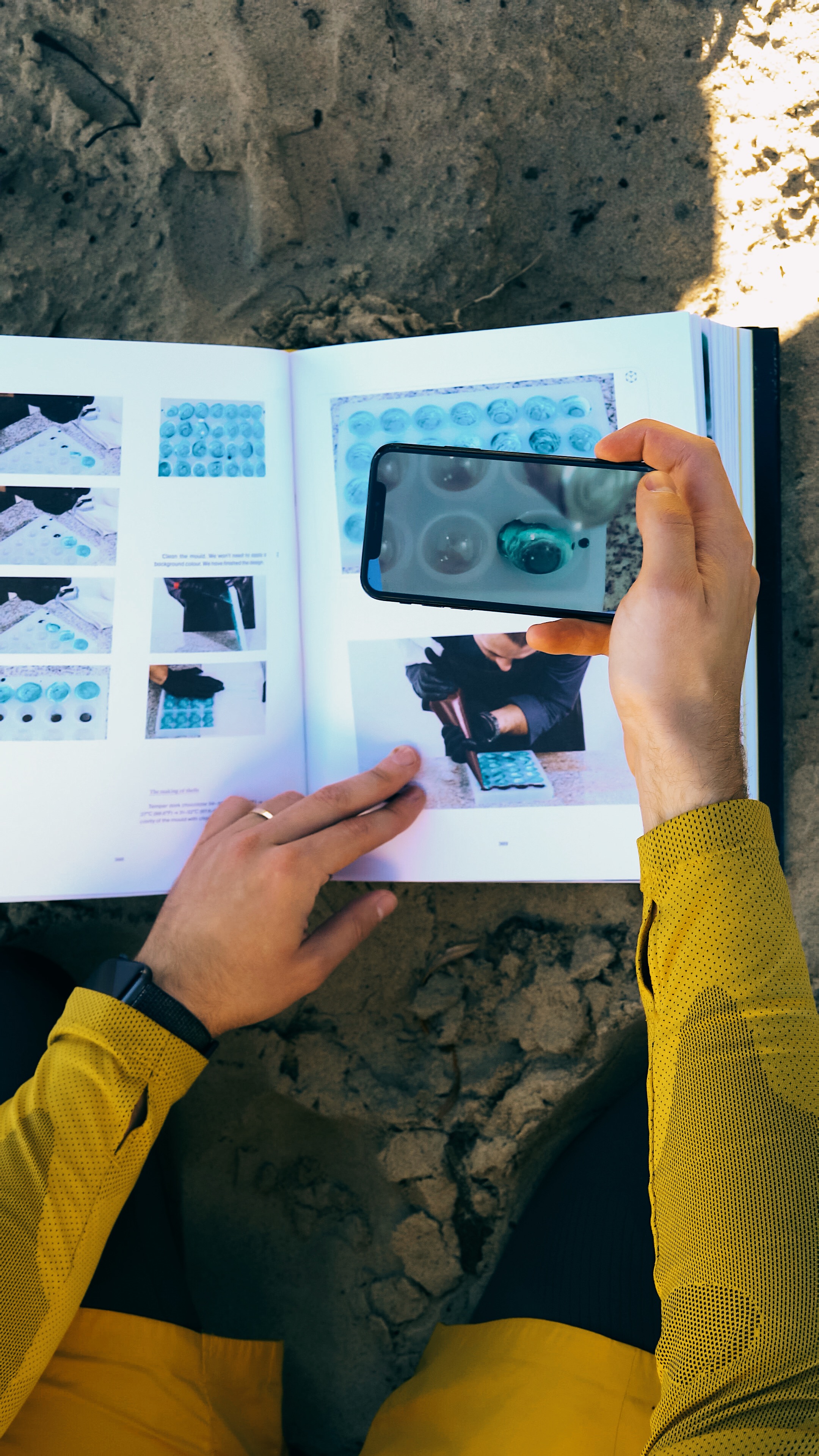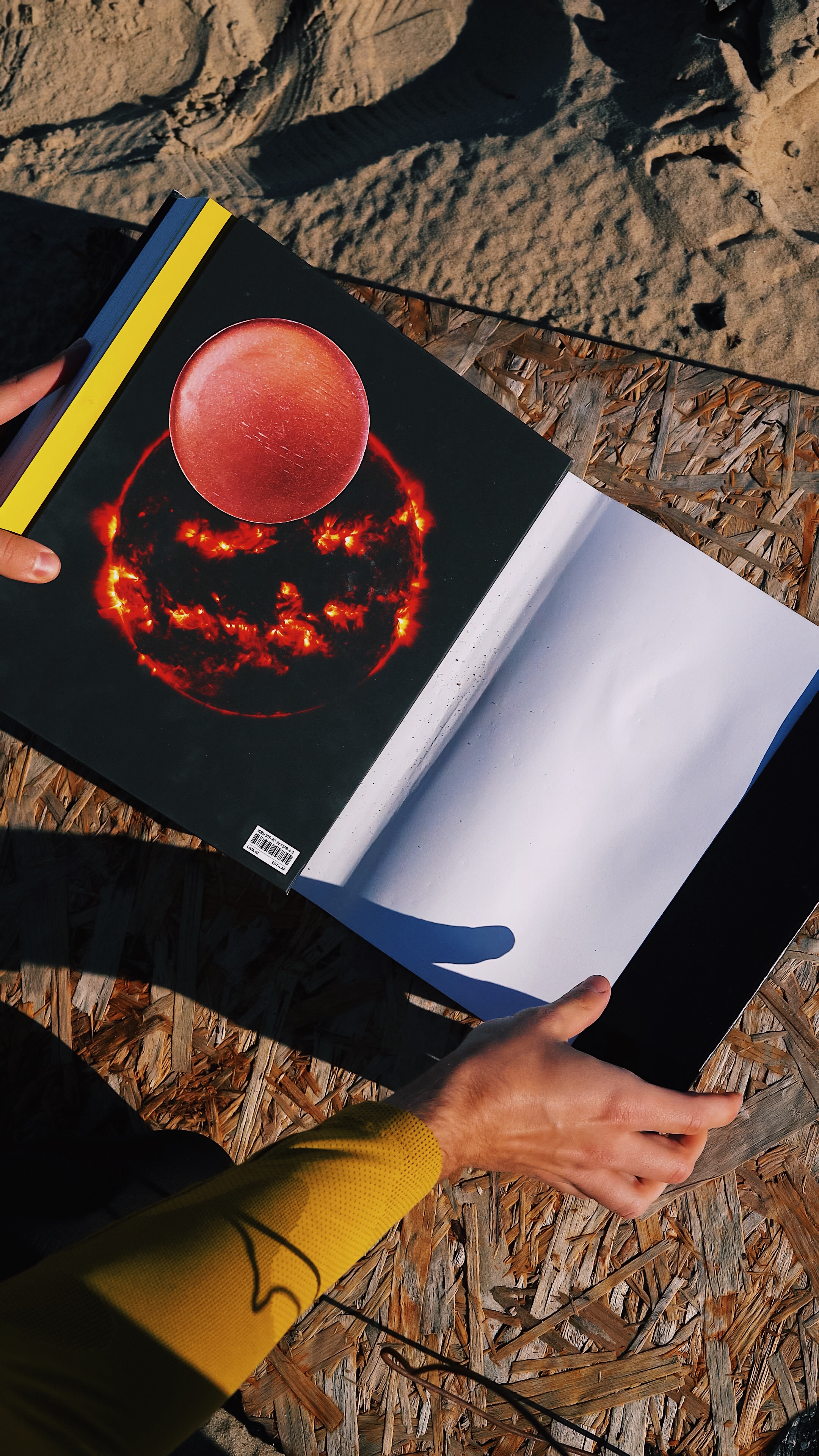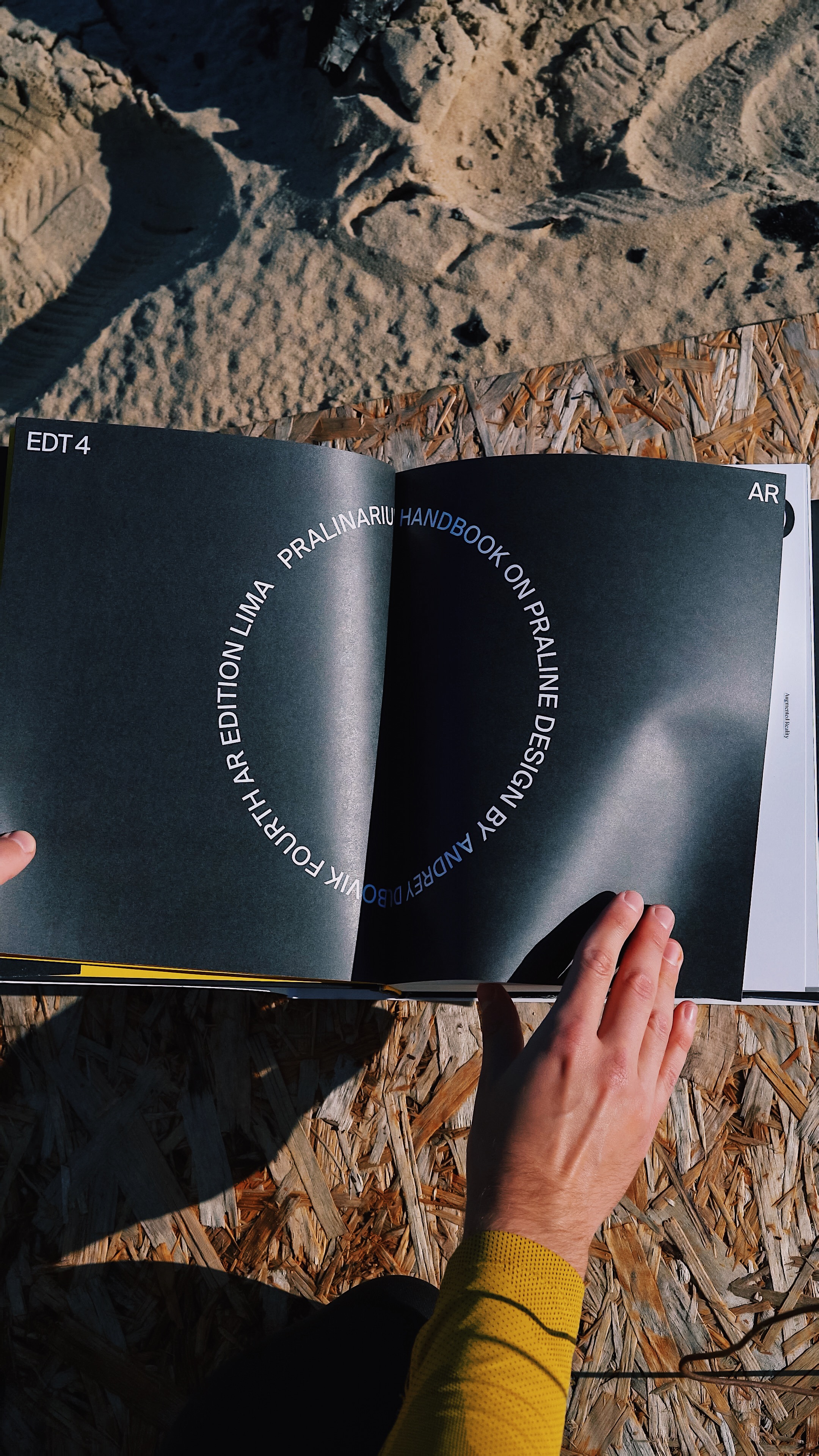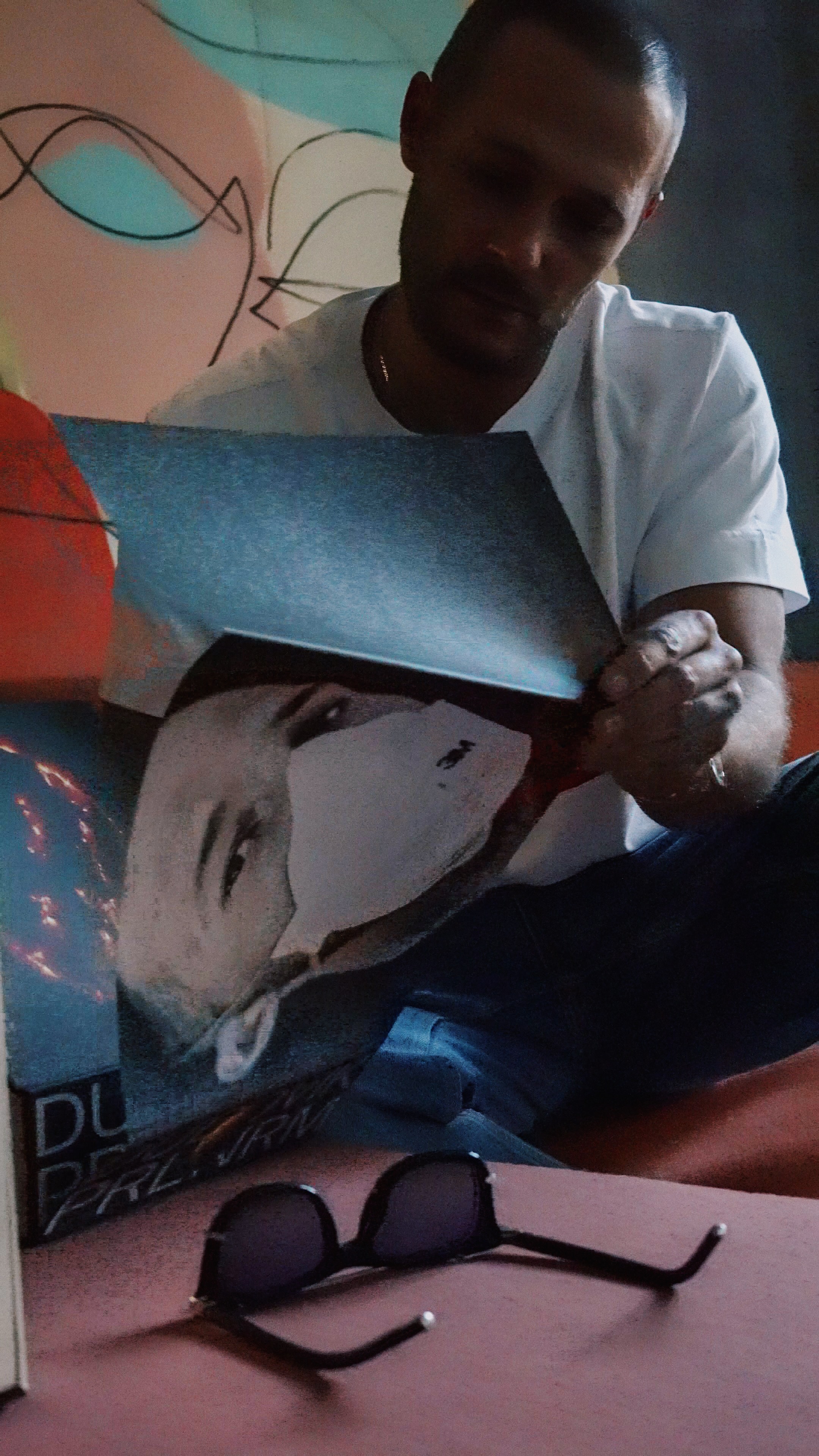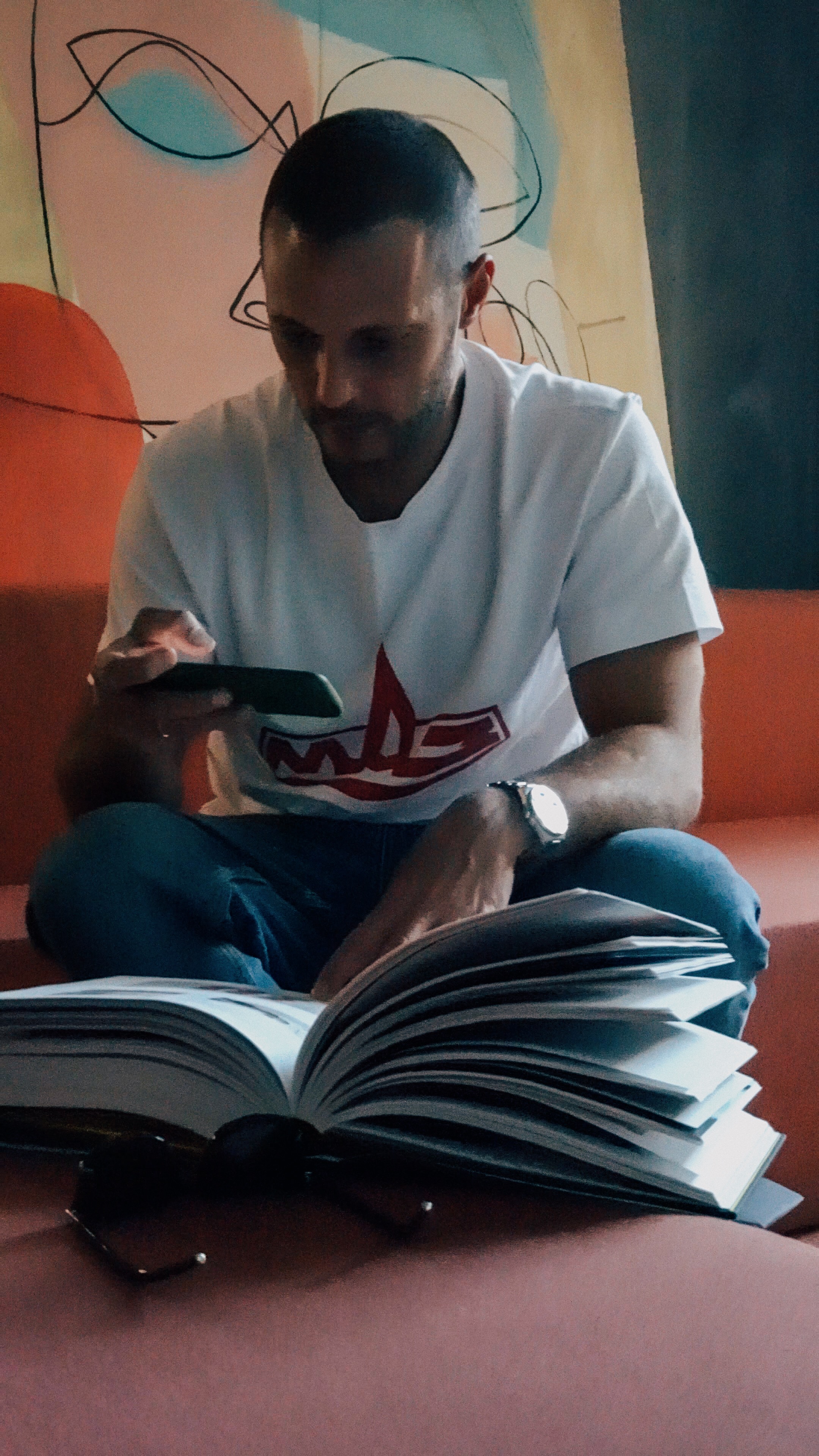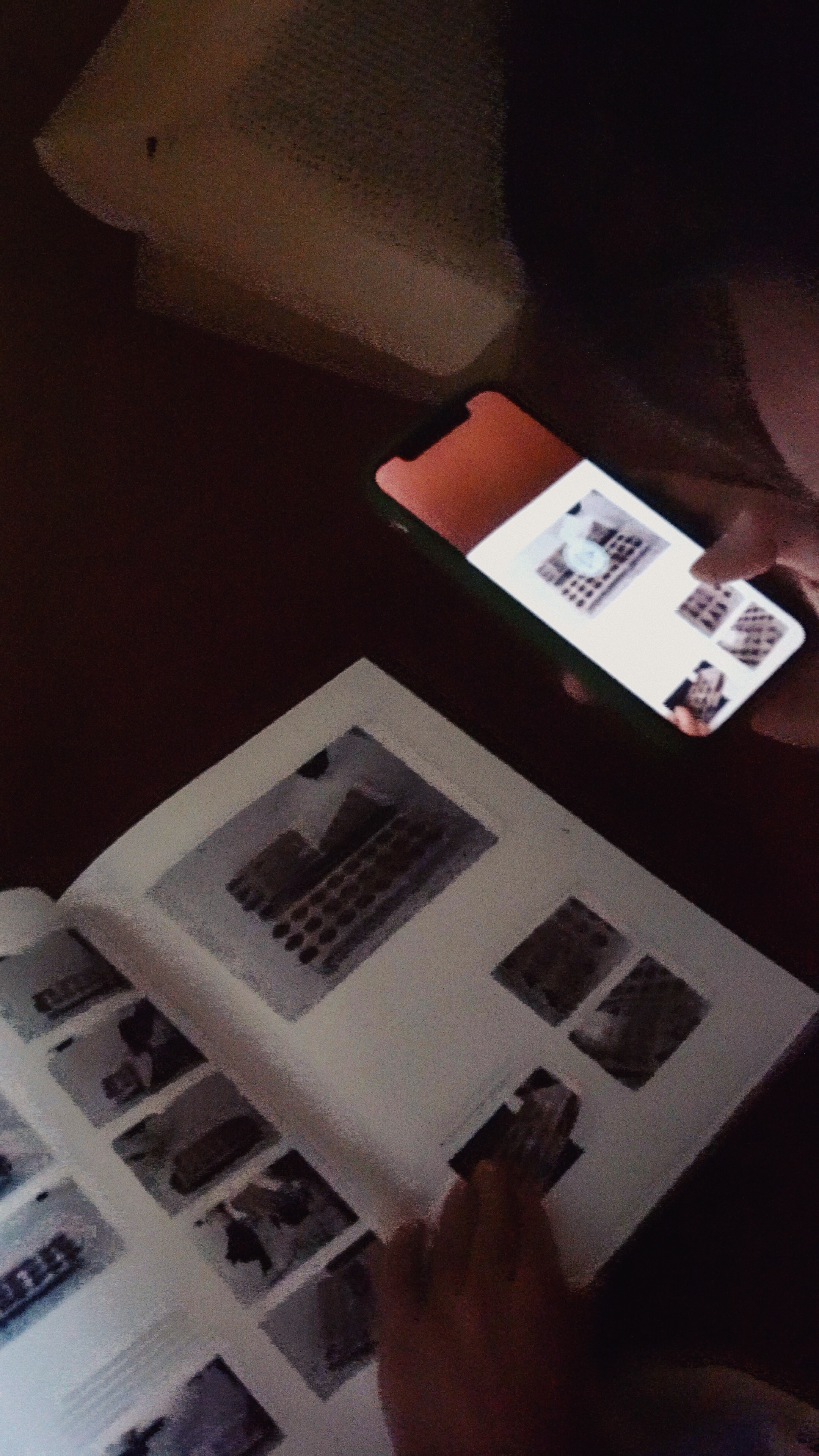 ︎

Want to support the project? Contact us